Enjoy the night

Drinks, music & long nights: open daily from 19 until the first Kikeriki.

Music, live broadcasts, events

There is always something going on in the champagne bar! We offer good music and parties throughout the year!
Goessl Champagne bar
Our Champagne bar is a cosy venue into the wee hours of the night. For night owls it is the perfect place.
Bar in Vienna's thirteenth district
As well as select Austrian and international wines and draught Stiegl beer, there are cocktails and long drinks. The Champagne bar is open daily from 7 p.m. until the first cock crows.

Besides the daily bar service, the Champagne bar offers a variety of special events. In addition, live sports programmes are shown in HD quality.

Of course, the Champagne bar can also be booked for private events. There is a separate room, with seating for some 25 persons, that, if requested, can be sectioned off. The front bar offers space for some 50 guests.

Look for further details and current photos on our Facebook page.
Facebook-Page »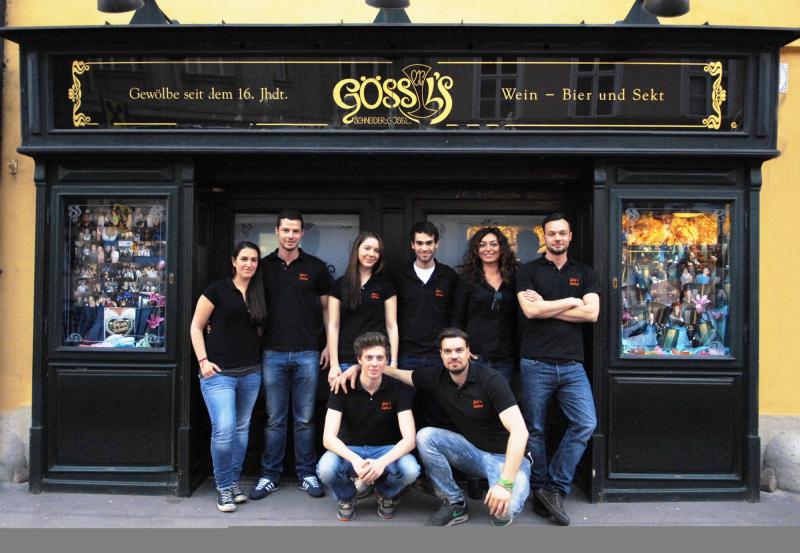 Address
Our address is Hietzinger Hauptstraße 153, 1130 Vienna
Google Maps »
Phone
You can reach us during our opening times by phone at +43 1 877 49 00!
Call »
Facebook
We are happy about your "Like" on our Facebook page!
Facebook »
Business hours
We are open Monday to Sunday from 19 to 2 o'clock in the morning.